The trailer of the play "Hedda Gabler" premiered on the 23rd of January in Cluj-Napoca, at the Hungarian Theatre: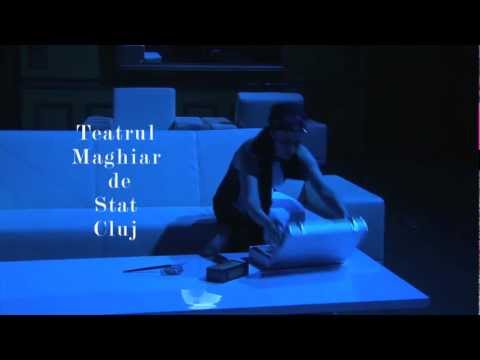 According to the director Andrei Șerban, "in a world dominated by economic crisis, by freedom bought with money, where people live in fear of losing their social status, where everything is determined by material interests, where there is no love and marital relations are unbearable, the actors have no choice but to search for the meaning of life in these pseudo-ideals. They are reflections of contemporary men and women, they show the drama of unfulfilled human performance. The question of the play is the following: Can we live without ideals?"
The cast includes Imola Kézdi, Zsolt Bogdán, Enikő Györgyjakab, Anikó Pethő, András Hatházi, Ervin Szűcs, Csilla Varga and Réka Csutak. The set and costumes are designed by Carmencita Brojboiu.